Dragon Ball Z Fans Are Making a Major Comeback – This Hit Cartoon Series Isn't Just for 90's Babies
If you're old enough to remember the 90's and even up the early years of the 21st century, something that will likely come across your mind is the great TV programs, particularly the cartoons. One of the most influential ones of that time was Dragon Ball Z, of course. Going to school, you'd see many kids pretending to blast lightning out of the palms of their hands while yelling "Ka-Me-Ka-Me-Ha!", and the bright spiked yellow hair and orange jumper was definitely a common outfit during Halloween. Many parents even secretly (or not so secretly) used to love watching Dragon Ball Z with their kids.
Fortunately, this hit 90's cartoon TV show isn't going anywhere. While it did have a slight dip in popularity after it's back in the 90's and early 2000's, it seems to be making a comeback. It's not just for nerds, too. While many of us geeks love indulging in binge watching our favorite cartoons and dressing up like our favorite anime characters, Dragon Ball Z is making a major comeback with mainstream teens of this day in age.
New Dragon Ball Z App Reaches Top Spot in App Store
What used to be a favorite of the older generation is now becoming a newly-found love of the next as Dragon Ball Z reaches new peaks in popularity despite it being now 20+ years old. In fact, on April 21, 2017, " over 150 million global downloads for the game in one and a half years since its debut. To celebrate the #1 spot, every player will be rewarded with 70 free Dragon Stones" according to Saiyan Island. In order to celebrate the now 1.5 million users since its launch you'll have to take advantage of the offer before it expires on the 3rd of March, 2017.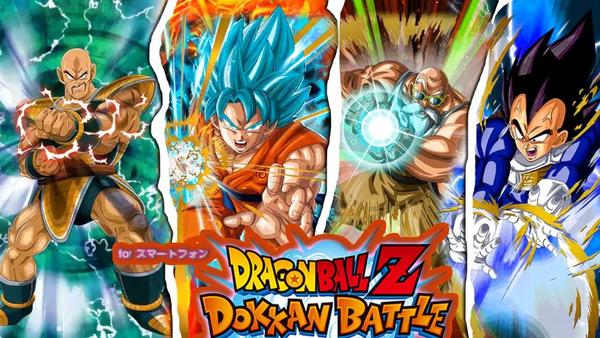 The hit app, Dokkan Battle, is free to download on the App Store or Google play. Now, you can geek out and discover a new, highly addicting Dragon Ball Z themed game for you to enjoy. Dragon Ball Z can be enjoyed at all ages, and the new app was made popular by those who remember the former hit TV show series and also by the younger generations who are just now discovering how awesome Dragon Ball Z is.
But, it doesn't just end with apps for Dragon Ball Z. This long standing franchise and hit TV show has actually made a splash again in a major way. This time in Japan, the king of all things anime, at one of their Universal Studio Parks.
Dragon Ball Z Features a Completely New Story in It's Hit Attraction at Universal Studio, japan
Japan has always been the epicenter of all things anime, so it comes as no surprise that hit TV shows like Dragon Ball Z have still been maintained in their pop culture. However, something that may shock die-hard Dragon ball Z fans: Universal Studios in Japan just revamped their Dragon Ball Z attraction and completely changed up the story line.
While details aren't entirely released yet by the theme park, it's said that the Dragon Ball Z: Real 4-D movie, sensory experience will be somehow intertwined with the Super World Martial Arts Tournament. According to Crunchyroll, "Dragon Ball Z: The Real 4-D will center around the Super World Martial Arts Tournament. Whether or not it'll be a side-story like the movies, or canon and intertwined with the current content on Dragon Ball Super is anyone's guess."
Dragon Ball Z is a classic, however it constantly is evolving and seems to be getting better and better as time goes by. As we can see, the franchise behind the Dragon Ball Z movement consensually adapts to the wants of those who still follow the hit 90s TV show and still makes it relevant by intertwining it with current events, like the martial arts one coming to Japan. While the details aren't known entirely yet, many Dragon Ball Z fans are expected to come, creating a huge turnout for the change.
The Future of Dragon Ball Z
Whether or not the popularity will be short line or long lasting in unimportant to the die-hard fans and true geeks, however it's cool to note the success and power of Dragon Ball Z to this day, even after two decades of being first aired on television. Celebrate your love for the TV show and franchised by picking out some fresh and affordable Dragon Ball Z themed attire on: Totally Superhero.
Dragon Ball Z will remain a favorite for many of us forever, and it's fun to watch it continually evolve and change with the times while still maintaining its key, unique elements. Keep up with Dragon Ball Z and subscribe to this blog for more updates on all things superhero. Don't forget to check out some awesome Dragon Ball Z stuff here!