Bring Batman to Life in "Gotham City" (and Other Warner Bros. Cartoons!) at Abu Dhabi in 2018
When you watch Batman cruise from the batmobile, kick major villain butt, and save the day in the movies, you probably wish it were real life. Well, now it is. While theme parks have featured Batman attractions for years now, a new theme park is in the works in the United Arab Emirates and it's going to be epic! Not only will this theme $1 billion theme park be insanely huge, featuring various different Warner Bros worlds, it will be the first to have an entire section completely dedicated to Batman!
So Batman lovers, pack your bags and get ready to head to Abu Dhabi in the next coming year to really bring the world of Batman to life.
Read on to find out more about this billion dollar theme park and what you can expect out of the new Batman World.
Stepping Into Gotham City
As you may imagine, the more intense and thrilling rides are going to be featured in the Gotham City section of the park. Other areas of the park that are going to be constructed include:If you're a Batman lover, you'd know that Gotham City is the hometown of the Dark Knight. What separates this town from the rest of the varying themes of Batman is that it's full of life and bright with colors. While other hit superhero movie inspired theme park sections have been a bit watered down and desaturated to match the dreary and dark themed movie, this park is completely different. It will play on all of your senses with it's bright, vivacious colors. The colors are sure to be dizzying as you spin for hours on the crazy fun rides.
Cartoon Junction.
Exactly as it sounds, cartoon junction will be featuring some of your favorite cartoons growing up. While details aren't fully out just yet, you can expect to find cartoons like Scooby Doo, Bugs Bunny and more! Get ready to relive your favorite childhood cartoons in this park.
Bedrock.
Expect to be taken back to prehistoric lands with this area of the park. Modeled after the hit cartoon The Flintstones, you'll see all sorts of elements fromt hsi classic cartoon detailed into this portion of the park.
Dynamite Gulch.
Get ready for a night under the stars in the desert at this park. No, it's not just because you're in Abu Dhabi – the park designers will be modeling this part of the park down to the T to replicate the cannon of your favorite cartoon shows.
Warner Bros. Plaza.
Last but not least, step into the golden age with the Warner Bros Plaza. Hollywood as you may know, is not what it once was. While several big production studios remain, it just isn't the "it" place anymore like it was back in the Golden Years. Step back into that time with this section of the billion dollar park.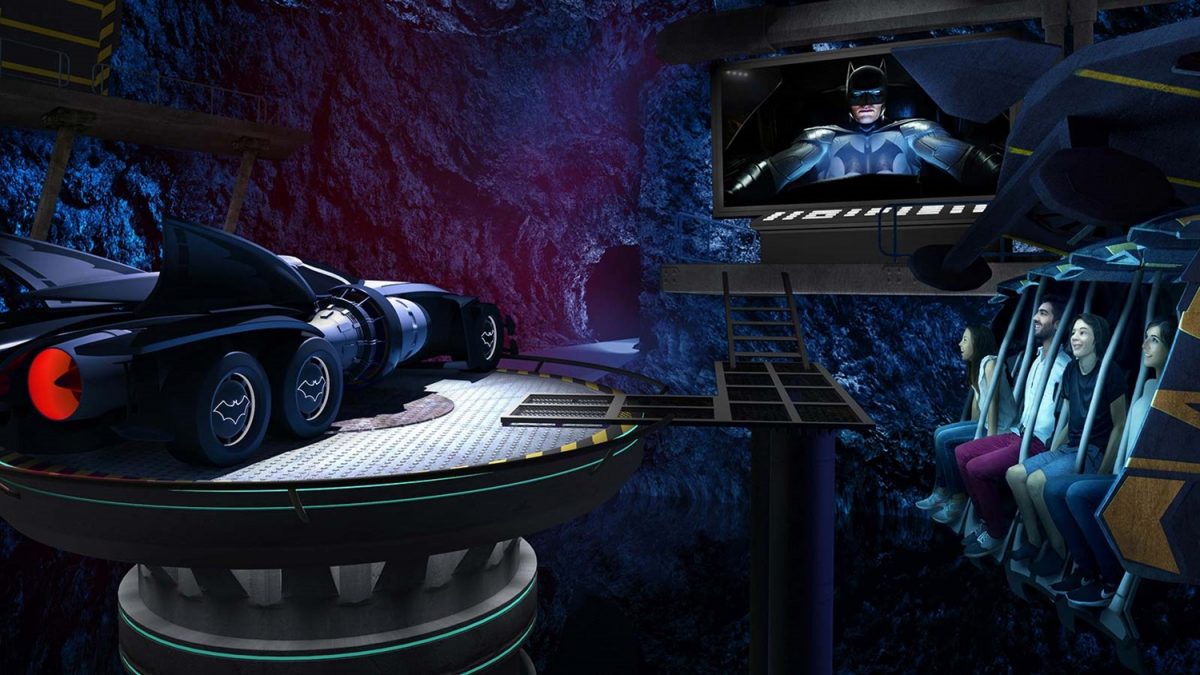 What You Can Expect from Warner Bros. World Abu Dhabi
To put it short: a lot! You can expect very big things with the new superhero themed park coming to the Middle East in the next year. From sick chirpse.com, here is an excerpt from the people behind the massive soon to be park in the Middle East:
"For the first time in the Middle East, Superhero fans will be able to stroll the streets of Superman's Metropolis, a modern-styled city of towering skyscrapers, and prowl the dark alleys of Batman's Gotham City in this larger-than-life land where heroic exploits and action-packed family fun wait around every corner.
The vibrant Cartoon Junction will bring together Bugs Bunny, Scooby-Doo, and other famous characters under a stylized cartoon sky that will immerse guests in the wonderful world of animation. From the fun and frenetic to the out of this world, Dynamite Gulch will take you to the stars and deep into the canyon.
Lastly, guests can explore Bedrock, a prehistoric world powered by birds and dinosaurs, where the modern stone age family can have a 'yabba dabba doo' time like The Flintstones."
The park is reported to be over 1.65 million square feet and will have a total bill of one billion dollars, with more than 29 rides to go on and dozens of shows and entertainment passing through. You're definitely going to need to grab your favorite superhero clothes and head to the park. Whether you decide to wear you favorite Batman Dark Knight apparel or other superhero clothes, you're definitely going to want to dress up for the occasion when the park opens.
Mark your calendar and save the date when the official opening is announced. If you're a huge batman fan, you definitely will need to check this off the bucket list!
For more information and visuals, take a look at the official video here: https://youtu.be/BxD_RIuuLTU
Love Batman? Browse our Batman products here!